With the extreme thrill and excitement that comes along with zorbing, it is no surprise that is has spread not only to Europe, USA, and Asia but also to sunny South Africa. The hilly landscapes and views make this a perfect addition to the countries many extreme adventures and suits the exhilarating atmosphere found in this destination. Most tourists are attracted by other wild sports, such as zip lining, bungee jumping, and skydiving, but now there is a new attraction to excite visitors. The Western Cape has adopted this activity to a large extent, with five various locations within the province under the official Zorb franchise.
Zorb Cape Town offers their activities on beaches, in private gardens, in Melkbos, on wine farms and the McPherson venue. The zorbing on beaches takes place on a variety of seaside locations across the West Coast. Wine farms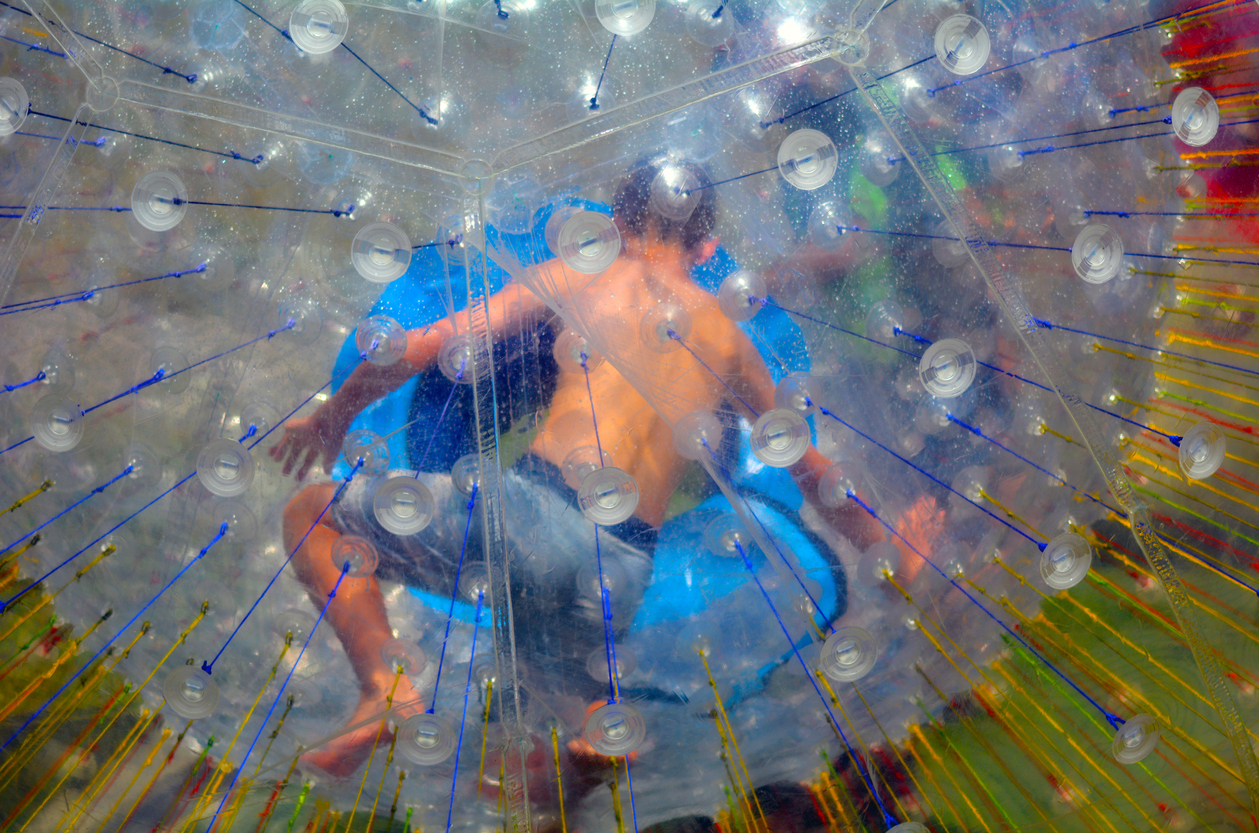 such as those in the Paarl area host zorbing activities and functions, while the McPherson venue hosts ice hockey zorbing adventures in an indoor skating rink. This unique form of fun has no trouble fitting in with the type of ventures found throughout the Western Cape.
Although the head office and equipment are based in Bellville, Cape Town, the fun can be taken anywhere at any time at the client's convenience. This means that, beyond the above-mentioned locations, Zorb Cape Town also offers their services for private functions such as parties, festivals, sports days and fun days at schools, weddings and other occasions involving a large group of people. This adventure makes for the perfect addition to any event, being available to children and adults alike. The service provided by this zorbing company comes with the inflatable orbs that can either be rolled down hills or on inflatable ramps and slides that extend for 5m.